Professional Services Automation for the Chief Financial Officer
Hit your targets and get the visibility you need to optimize your services team with Arrow PSA.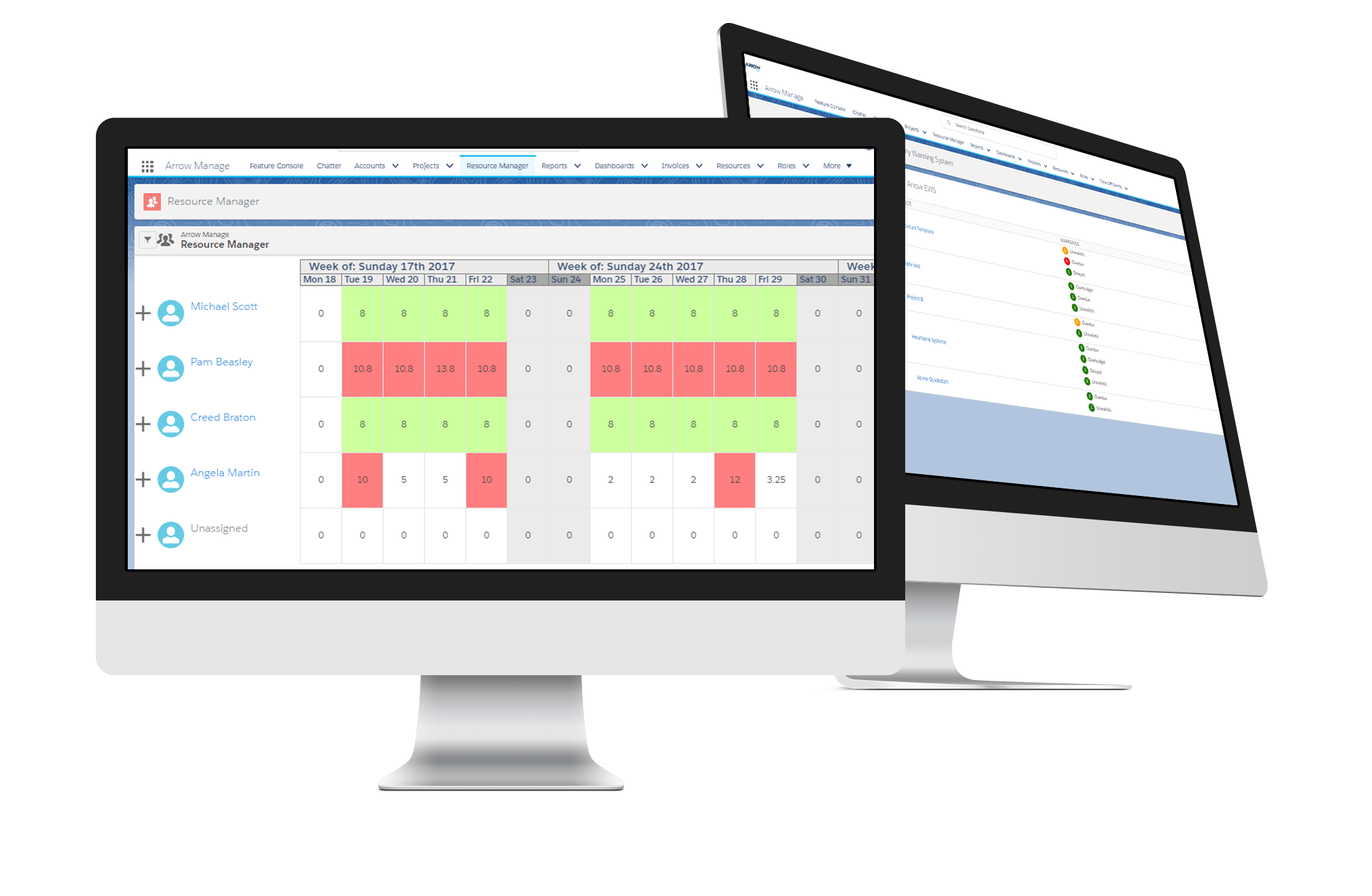 Comprehensive Billing
Achieve full financial efficiency with comprehensive automated and manual project and client billing. Configure the system to support all the billing arrangements that your organization has, including time and materials, subscription, fixed-fee, pre-paid and milestone billing.  Control the entire process with configurable approval processes. Invoice with confidence, on your terms.
Executive-level Forecasting Capabilities
See what's happening today so you can make informed decisions for tomorrow. Drill down into your organization's performance with real-time project data. Ensure that your resources are successful, and your clients get the results they expect. See the health of your entire project portfolio and ensure that your top-line revenue goals will be met.
Hit your targets by maximizing your utilization rate and increase the efficiency of the organization.
Robust Resource Planning
Maximize utilization across your organization with a single view into all your resources, and model future utilization based on unassigned tasks and forecasted resource requests from Sales and Project Managers.
Advanced Project Accounting
Manage the profitability of your entire project portfolio with advanced project accounting. See profitability by project, resource and team, and leverage the advanced analytics and reporting to see real-time profit margins.
One Unified System
Stop tracking data on multiple spreadsheets and disconnected tools. Leverage a single system built natively on Salesforce and designed to provide an enterprise-level tool for your entire billable project life-cycle.